The Wedding
Saturday, June 8, 2019
6:30 PM
Attire: Black Tie Optional
Ceremony and Reception
Chapel at Ana Villa
5921 Stone Creek Drive, The Colony, TX
Transportation will be provided to and from the venue. Buses will pick up and drop off at the Marriott in the Shops at Legacy. Buses will depart the hotel at 5:45pm and continue to make trips every 15 minutes leading up to the ceremony. Buses will start making trips back to the hotel starting at 10:30pm and continue making trips every 30 minutes until the ceremony is over and Bride and Groom depart.
Other Events
Thursday Happy Hour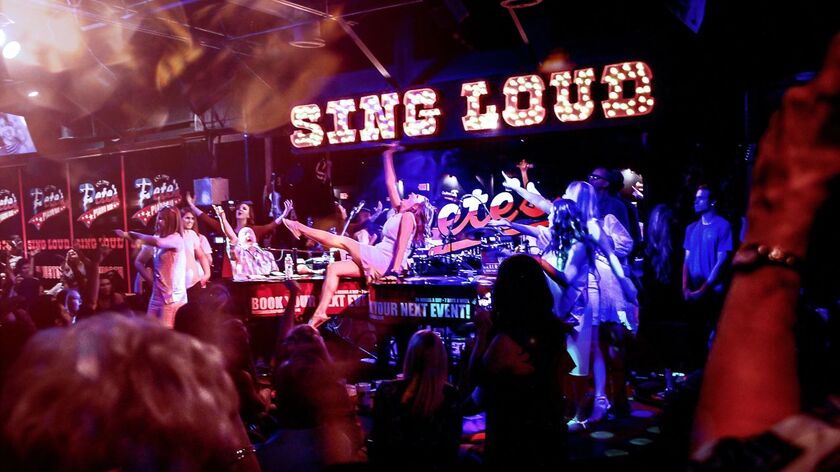 Thursday, June 6, 2019
7:30 PM
Gloria's Latin Cuisine
5100 Belt Line Rd #864, Dallas, TX 75254, USA
If you find yourself in Dallas on Thursday evening join us at Gloria's in Addison for some Mexican food and margarita swirls (a Gloria's classic and Jay's favorite!). If the bride or groom have more than two swirls you may find yourself joining them at Pete's Piano Bar later that night.
Wedding Rehearsal
Friday, June 7, 2019
4:00 PM
Chapel at Ana Villa
5921 Stone Creek Dr, The Colony, TX 75056, USA
For those part of the ceremony
Rehearsal Dinner

Friday, June 7, 2019
7:30 PM
Stonebriar Country Club
5050 Country, Club Meadows Dr, Frisco, TX 75034
Welcome Party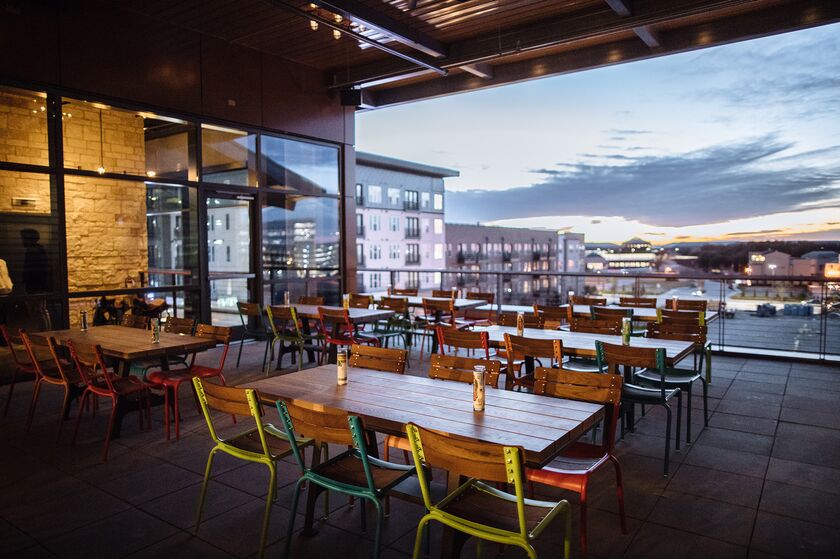 Friday, June 7, 2019
9:00 PM
Haywire
5901 Winthrop Street Ste 110, Plano, TX 75024, USA
Come mingle with other guests at Haywire Friday night! The wedding party will be headed there after the Rehearsal Dinner to grab a drink before the big day! Haywire is situated next to Legacy Hall, which is a large food court with outside seating and entertainment. If you are looking for dinner ideas and want something a little more casual than a sit down restaurant feel free to check it out.
Bridesmaid Luncheon
Friday, June 7, 2019
11:00 AM
Toulouse
7301 Windrose Ave suite c150, Plano, TX 75024
Groomsman Brunch
Saturday, June 8, 2019
10:00 AM
Jay and Andrea's House
2111 Chambers Drive, Allen, TX, USA
Hosted by Melissa Gerrard and Christy Sessums. Come casual and come hungry. Groom plans to hit the hotel pool for some cornhole and sun as soon as this wraps up.
Farewell Brunch
Sunday, June 9, 2019
9:30 AM
Dallas/Plano Marriott at Legacy Town Center
7121 Bishop Rd, Plano, TX 75024, USA
Join the bride, groom, and fellow wedding guests for a farewell brunch Sunday morning before departing. Brunch is available for $22 per person.
Wedding Party
Emily Spears - Matron of Honor
The Bride's best friend since the end of their sophomore year of college (almost a decade ago!). They are sorority sisters, two-time roommates, fellow pediatric nurse practitioners, travel buddies, and each other's maids of honor. She has been by the bride's side through thick and thin and will be standing right next to her on her wedding day.
Victoria Ottuso - Bridesmaid
The Bride's college friend, sorority sister, and best companion during her few years in NYC. She is best known for her food instagramming skills and dragging the bride along to exercise classes any time they are on vacation.
Alex Posada - Bridesmaid
The Bride's former college roommate and sorority sister. Since leaving Nashville they have enjoyed many girls trips and remained bonded over their love for good food and good wine.
Mia Wallin - Bridesmaid
The bride's nursing school classmate turned great friend. Since finishing nursing school they have taken multiple ski trips together and often bond over hard days at the office.
Kimberly Herald - Bridesmaid
The Bride's college friend, sorority sister, and former roommate in Mayfield. She is best known for her amazing bargain hunting abilities, making many of the girl reunion trips possible.
Erica Rothen - Bridesmaid
The Bride's college friend, sorority sister, and two-time roommate. She is known best for her fashion sense, impeccable accessories, and love for pesto.
Anastasia Leach - Bridesmaid
The Bride's high school friend and travel enthusiast. They met in 10th grade on a trip to Australia and New Zealand and reconnected once they both moved back to Dallas after college. You can often find them at happy hour or on the couch with wine catching up on the Bachelor.
Kate Gulley - Bridesmaid
The Groom's younger sister and now friend of the Bride. They have bonded over their love for the Cowboys, Mi Cocina swirls, and nights out at the piano bar.
Adam "Lurd" Morse - Best Man
Courbin Tufford - Groomsman
Price Sessums - Groomsman
Eric "EP" Park - Groomsman
Cole "Hoops" Lynch - Groomsman
Dennis Garcia - Groomsman
Rob Gulley - Groomsman
The Groom's younger brother.
Bryan Roldan - Groomsman
The Bride's younger brother.